Paragraphs
Our advisors are here for you
Attijariwafa bank's Customer Relationship Center is at your disposal to take care of your requests to:
(+212) 05.22.58.88.88
From Monday to Saturday, 8 am to 8 pm

What's the best way to preserve your health? How do you cope in hard times? How do you protect your family or even take trips without stress? To help you better anticipate, prevent risks and protect yourself against life's obstacles, Attijariwafa bank offers a wide range of health insurance and assistance plans that allow you and your loved ones to live peacefully and happily at every moment of your life.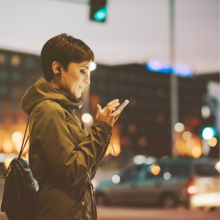 Whether you're at home, in the office or on the move, Attijariwafa bank simplifies access and management of your accounts in Morocco and abroad. Through our remote banking services, you can check your balance, pay your bills and transfer money online with ease. And you can do it all your way: from your secure Attijarinet online account, via your Attijari mobile app, at any of our bank ATMs, or by calling our Customer Relationship Centre. Wherever you are, enjoy convenient access and user-friendly transactions 24/7.

Got your eyes on an exclusive online promo? Planning your weekend and want to buy airline tickets or book a hotel online? Thanks to Attijariwafa bank's wide range of payment cards, you can benefit from several solutions to shop securely online. Just choose the one that best suits your needs!
Speak to an advisor at your nearest branch