Paragraphs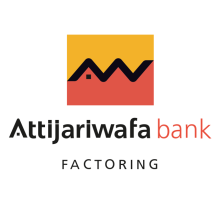 To help protect its clients against the risks of non-payment related to their business activities, Attijariwafa bank provides a factoring facility. This enables companies to transfer their accounts receivable to its subsidiary, Attijari Factoring, which manages their collection. By delegating debt collection management, factoring enables companies to focus on running their business.
This service provides a full range of specific products that provide a guarantee against unpaid invoices, through payment of 100% of monies owed in the event of financial default of the debtor, the immediate funding of accounts receivable and the full management of a company's sales ledger.
Attijari Factoring also takes care of the funding and the management of its international clients' debt collections, by safeguarding their credit analysis, providing them with a prepayment of 80 to 90% of the amount invoiced and by taking care of the collection of its receivables.