Paragraphs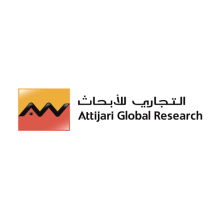 The Analysis & Research business line is expanding within Attijariwafa bank. Indeed, it has the necessary structure and resources to fulfil its aim of becoming a world-leading research centre dedicated to the African financial markets. As such, this activity has a new objective of multi-asset and multi-zone coverage. It monitors macroeconomics, rates, foreign exchange, equities, commodities and the development of asset allocation strategies in UEMOA and CEMAC countries, Tunisia, Egypt and of course Morocco.
Our Analysis and Research philosophy is based on the following four values :
Independence:implementing the procedures necessary to guard against any external influence or internal bias that may impact the objectivity of the analysis process.
Integrity :safeguarding the integrity and reputation of analysts within the financial markets. Strict adherence to codes of ethics and confidentiality.
Diversity :developing a multicultural team of analysts fostering a convergence of perspectives and the generation of multi-disciplinary investment ideas.
Innovation :creation of new value-added products for our clients, such as confidence indices and risk premiums specific to each market.
The objectives are the creation of value and the generation of flows:
Creation of Added Value :proposing investment and asset allocation strategies that create performance for Attijariwafa bank group clients.
Cash Flow Generator :suggesting multi-disciplinary investment ideas through which the various business lines of the Group might generate cash flow.
Guidance :supporting the introduction of institutional investors and economic players to African markets through personalised advice.
The Analysis and Research offer comprises a wealth of services and products including:
- Conference Calls: for regular updates
- Committees :including investment strategies
- Corporate Access :enabling consultation of source information
- Conferences on current topics
- Periodic and thematic publications.