Paragraphs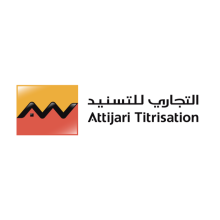 Attijari Titrisation is a securitisation specialist providing financial techniques to companies and investors. It aims to offer its clients the best securitisation mechanism to enable them to transform their illiquid assets into financial securities that can be placed with more investors and, as a result, contribute to the specific financing of projects.
Attijari Titrisation provides a wide range of services:
- Origination & structuration: identification of financing needs and proposition of financing solutions;
- Securitisation fund management and monitoring: risk control;
- Regular client reporting.
Following the new securitisation law published in September 2013, Attijariwafa bank group has extended its range of financing products with Attijari Titrisation, a broad and diversified range of securitisation services aimed at the financial community, corporations and institutions including pension funds, insurance companies and asset managers.
As of 31/12/2018, Attijari Titrisation manages total assets of one billion dirhams.