Paragraphs
Inspired by the knowledgeable vision of His Majesty King Mohammed VI, may God assist him, and under the guidance of his principal shareholder, Al Mada, the Attijariwafa bank group has been committed for more than a decade to the development of the continent and South-South and North-South-South cooperation, from the perspective of solidarity-based growth.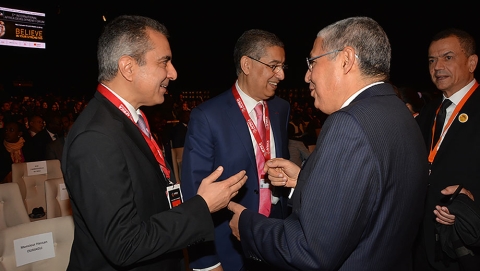 With 6 editions of the International Africa Development Forum taking place in Morocco since 2010, more than 9,500 participants holding nearly 22,000 business meetings and a series of B-to-B missions and intracontinental introductions, Attijariwafa bank group's Africa Development Club is at the service of financial operators invested in Africa.
The Club's platform offers structured channels for providing contacts, access to reliable financial and economic information, personalised support for Club members, access to investment banking projects, access to business communities in Europe and Latin America, and access to the Attijariwafa bank group's network of banks.
The benefits of the Africa Development Club
The Africa Development Club offers many benefits to its members including:
Providing contacts: by promoting meetings between financial operators through the organisation of meetings and B-to-B and B-to-G projects.
Providing information with high added value: public and private African requests for proposal, economic studies and industry sector monitoring, information on African countries including country profiles.
Personalised support for African and international investors: in the prospecting and implementation of their projects in the territories in which Attijariwafa bank is present, as well as training sessions for executives.
Organising economic events and conferences: to discuss the major issues faced by companies in Africa.
The International Africa Development Forum: The Club's must-visit event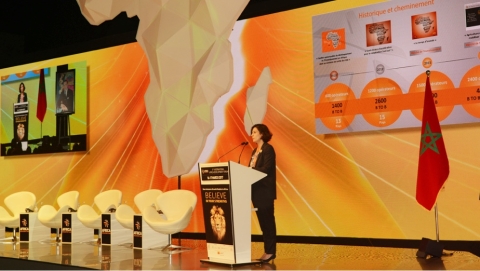 The Africa Development Club organises the International Africa Development Forum. This event brings together more than 2,000 financial operators and policymakers from more than 30 countries and aims to:
Foster and encourage regional partnerships;
Contribute to the growth and development of intra-African business dynamics;
Encourage exchanges between financial operators and the governing powers of the African continent;
Work for South-South Cooperation on trade, investment, finance and social responsibility
Join the Africa Development Club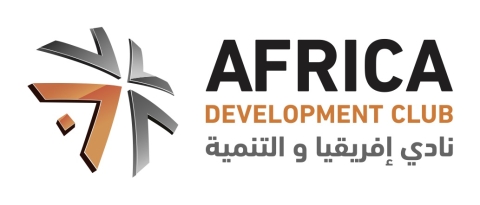 Are you an entrepreneur or decision maker strongly involved in African economic growth? Are you an African or foreign economic player wanting to develop business flows and/or investments in Africa?
Become a member of the Africa Development Club and benefit from a new exchange platform and tailor-made support services. The Africa Development Club is present in North Africa as well as in the CEMAC and UEMOA regions.