Paragraphs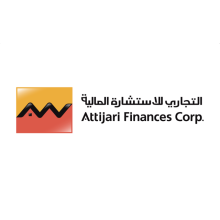 Attijari Finances Corp. is the subsidiary bank of Attijariwafa bank group.
Providing recognised expertise in M &A advisory services (buying and selling consultancy, strategic financial advisory, privatisation consultancy, etc.) and in primary equity market activities (IPO, capital increase, takeover bids, public exchange offers, etc.) and bonds (issue of bonds, quasi-equity, commercial paper, etc.), the merchant bank positions itself as the national and regional leader in Corporate Finance.
Attijari Finances Corp. advises and assists large businesses and corporations, whether national or international, in the context of their strategic and/or market operations.
With multi-sector expertise for over 20 years, the consulting bank provides big businesses and corporations with all advisory activities related to high-profile transactions.
Attijari Finances Corp. is active across all sectors of Corporate Finance, including:
Mergers and Acquisitions (M&A): preparation and implementation of transfer or merging transactions, whether through acquisitions, mergers, partnership or asset exchange.

Equity Capital Market (ECM): setting up capital issues for companies, notably through a stock market launch (IPO), capital increase, etc.

Debt Capital Market (DCM): structuring and issuing of negotiable debt securities for companies (commercial paper, financing company bonds, conventional bonds, subordinated bonds, etc.).

Financial structuring.

Privatisations.
Whether in the context of mergers and acquisitions, financial structuring and privatisation, or the activities of Equity and Debt Capital Markets, the consulting bank teams will be able to assist you in the realisation of your transactions as well as in structuring appropriate financing solutions.
In each of the countries in which it is present, the investment bank's expertise in advisory activities also demonstrates proven expertise.
In this context, and fully in keeping with Attijariwafa bank's international strategic vision, Attijari Finances Corp. has established itself in a regional dynamic ensured by its presence in:
The Middle East via Attijari Middle East (AME) based in Dubai.
Tunisia through its subsidiary Attijari Finances Tunisie (AFT) based in Tunis.

West Africa via the SGI African stock exchange based in Abidjan.

Central Africa via SGI ASCA based in Douala.

The Middle East via Attijari Middle East (AME) based in Dubai.