Paragraphs
Attijariwafa bank supports all forms of creative expression that inspire, enlighten or improve the development of citizens and society as a whole.
On a global scale, the arts speak to us in a universal language that offers pathways to greater cultural understanding. The Attijariwafa bank Foundation acts in the service of art and culture in line with the Group's corporate values. It contributes to the general public's awareness of art, the artistic education of young students, as well as the promotion of the Group's pictorial heritage.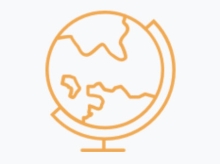 1996
The openning of the art space "Actua"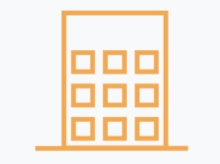 2009
Creation of the Academy of Arts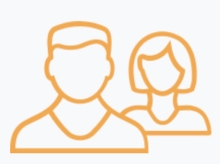 2016
Opening of a second Moulay Ali Kettani art space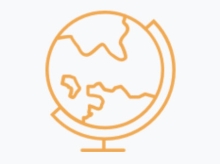 600
students enrolled in the Academy of Arts programme since 2009
Our creations in support of art and culture
The Attijariwafa bank Foundation aims to increase awareness and education for art among young people. And so, in partnership with the Academy of education and training of the Casablanca-Settat region, we implemented a leading Academy of Arts programme for the middle and high school students of Casablanca's public schools.
Over a period of three years, some 120 students are selected to take part in awareness, reflection and training sessions supervised by professional artists. The bank offers a supportive framework that encourages creativity among these young students. They're engaged in a thematic project specific to their grade, which reflects fundamental values ​​such as humanism, citizenship and civility. These values ​​guide our Group's actions and relationships in Morocco.
The students' creations are awarded during a major exhibition, open to professionals, which brings together all of their expressions of talent and creativity.
Since its inception in 2009, the Academy of Arts programme has identified several promising talents and guided them towards artistic areas. In order to benefit as many students as possible, the Foundation has launched its third class – the class of 2019 – with 138 new enrolments.
As a testimony to our continuous commitment to art and culture, Attijariwafa bank regularly organises art exhibitions that highlight emerging African art, inter-African dialogue and cultural diversity, as well as heritage, both tangible and intangible.
The Foundation creates exhibitions honouring individual journeys and pioneering artists who have marked the history of Moroccan and African paintings and the artistic landscape of the past 50 years. The Group also invites the public to explore major themes and artists from its own collection.
At Attijariwafa bank, we believe it's extremely important to support artistic creativity. That's why we're proud to offer two art spaces in Casablanca, open to employees and the public all year long: Actua and Moulay Ali Kettani both offer an exceptional source of inspiration and education for aesthetic wonder.
To share the art-space exhibitions with as many people as possible, the Foundation offers guided tours to each organised cultural event and ensures they're coordinated with lecturers with degrees in art history, thus ensuring a reliably fulfilling artistic experience.
Actua
Established in 1996 in the heart of the bank's headquarters, close to the city's cultural centres, the Actua art space was designed by architect Aziz Lazrak. With its contemporary architecture and generous space to receive monumental works, it's the meeting place of excellence for local students of fine arts and simply a great setting for art lovers in general. What's more, several times a year, it houses the Attijariwafa bank Foundation's conference debates as well as the Academy of Arts workshops.
Adress : 60, rue d'Alger, Casablanca – Monday/Friday : 9h00 /18h00
Moulay Ali Kettani
The Art & Culture division has adopted the practice of moving exhibitions between the Group's various offices by reopening an old art space. The reopening of this space, since 2016, underscores Attijariwafa bank's steadfast commitment to art and culture. It reinforces our employees' sense of belonging and places this pioneering space in the history of the bank. It was named after the late Moulay Ali Kettani, founder of Ex-Wafa bank who, in 1988, had the genius idea to open this space so that the bank could be "so much more than a safe, a ticket window, or a teller machine… From now on, it will play a non-negotiable role in social and cultural development."
Adress : Boulevard Hassan II, Casablanca – Monday/Friday : 9h00 /18h00
The latest news regarding the Foundation